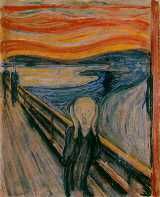 MHNN (Ann Arbor, MI)- Dr Pat M Santy, (PMS) internationally known psychiatrist and author of the weekly Carnival Of The Insanities has announced that she will be celebrating Thanksgiving with some of her clients. Dr Sanity has devoted a good part of her career to make clear that only backward and insensitive people refer to those seeking treatment for bizarre, insane, murderous the violent killers of people, pets as 'patients.' That applies to people who have been abducted by aliens, channel the dead, or who have microchips embedded in or near their genitalia by the CIA.
In todays progressive world, these people are clients.
Naturally this also applies to people who abuse other people, children, the elderly or pets.
Of course, there are those who believe that if they wrap their insanity in a religious cloak and insist they are speaking to God, for God and on behalf of God, they are not insane. They insist that murder, mayhem and violence directed at innocents, particular groups of people is a reflection of God's will, to be rewarded with a multitude of virgins (which is kind of like being dropped off at the beach and being told, 'Here you go, an all you can eat seafood buffet. Yeah, those lobsters, clams, scallops, crab legs, and mussels are going to jump right out of the water, cook themselves just the way you like them so you can enjoy yourself).
This past week, Dr Sanity sat down with a small number of her clients to talk about Thanksgiving. For confidentiality reasons, patients will only be identified by way of their pathology.
PMS- How nice to see you all. This is a very special time of the year. Around the Holidays, the entire staff look within ourselves to see the humanity within you, as opposed to the insane behavior that put you here. We know it really isn't there, but it makes us feel good to make the effort.
Man Who believes He Is Napoleon Bonaparte- No one cares, you bitch. You have a life, friends and family. I am remembered only for toast.
PMS- What?
Man Who believes He Is Napoleon Bonaparte- You heard me. I was sentenced to Elba. Now everyone thinks of Melba Toast.
PMS- That's not true. You are remembered for lots of things. Waterloo, Josephine, pastry…
Man Who believes He Is Napoleon Bonaparte- Elba, Melba, c'est la meme chose! Look, Nostradamus says Hister, the world thinks of Hitler. When the world thinks of me, they think of stale toast wrapped in plastic. I am most fortunate, I must say. People could have noticed my short stature.
PMS- Anyone else?
CIA Target- 'I'll be wearing a red beret Campbell kilt and standing behind the floral horseshoe wreath that says 'We'll Miss You, Cousin Ralphie,' if you want to continue this conversation. You had better hurry because the CIA will be here soon to change the transmitter battery. I like where they put the battery. It's my job to test the battery.
It's a good job. Want me to show you?
PMS- CIA Target. I'm going to let you in on a secret. As long as I can see your hands, the CIA can't see you. If I can't see your hands, I'll have to report you to the CIA Taliban Office.
CIA Target (serious and fearful demeanor)- Wow! Great! All I have to do is keep my hands above my head from now on? Piece of cake! Doc, you're the greatest!
Chief Eyes of Deer in Headlights- You moron, CIA. You can't keep your hands up forever. In a few minutes you'll drop your hands in exhaustion.
CIA Target- Shut up, Chief moron.
PMS- That's enough, you two.
Chief Eyes of Deer in Headlights- He's an idiot. He's falling for the same white man tricks. You think Thanksgiving is a happy holiday? Tell that to my people, who lost everything because of white man's greed. We were happy, living a bucolic and pastoral life before you came here. Then you came and everything changed.
PMS- Well, some would argue that European culture was the engine of great and modern technologies, science and medicine, an engine that was to save billions of lives.
Chief Eyes of Deer in Headlights- Speaking of medicine, I think I need my med scrips adjusted to higher dosages. Anyways, my people have suffered greatly under the white man's laws and culture. We have nothing to be grateful for on Thanksgiving or any other day. Of course, truth be told, we kind of like fast food, grocery stores and casinos. Never mind- you have usurped the ways of my people.
PMS- You keep saying 'my people.' Who are your people?
Chief Eyes of Deer in Headlights- My people can be found in Hackensack, Weehawkin and Hoboken. Our tribe also includes those from Manalapan, Matawan Rumson and the shores of Red Bank.
PMS- Isn't Rumson where Jon Bon Jovi lives?
Chief Eyes of Deer in Headlights- Yes, he is a member of our tribe.
PMS- What is your native name? How is it pronounced?
Chief Eyes of Deer in Headlights- Epstein, from the sacred tribe known as Congregation Beth Israel.
CIA Target- I knew it! Those people are everywhere! They have listening devices everywhere!
PMS- Yes, even in the state hospital. Because you're here, that must be a priority for the worldwide conspiracy. I'm very proud of you. Your hands are still way up in the air, even if they are a bit blue.
Teenage Puppy and Kitty Killer- You people are all crazy. Say doc, did you know I have pictures of you all over my room?
PMS- You do?
Man Who believes He Is Napoleon Bonaparte- Stupide! Why did you tell her that? What is wrong with you? Why can't you be more like me, coy and subtle?
Teenage Puppy and Kitty Killer- Because you short freak, toast doesn't bleed and you can't kill toast, that's why.
Anyways doc, I have pictures of you all over my room. The staff wanted to remove them but I said I'd sue them. They backed off. I might sue them anyway- you know, for mental anguish. I might back down if they let me have a pet. Could you help me with that? I'd be most grateful and isn't that what Thanksgiving is all about?
Hank Nasrallah- Just listening to all of you makes me sick. You are all so focused on the here and now. You think nothing of the future and Paradise. Shame om you.
PMS- Go on, Hank.
Hank Nasrallah- Look, no one cares about how you live your life on this earth. No one cares about freedom and democracy or about the wellbeing of others. No one cares if you alleviate the suffering of others and no one cares if you make this world a better place.
Your God cares little if you are grateful for the gifts he bestowed on you and cares even less about the wrongs you try to rectify. Your children and their futures means nothing to Him and those of you that embrace these ideas mean even less to Him.
PMS- What does matter, Hank?
Hank Nasrallah- What matters is power. Not the power to good- God cares little about that, but the power to subjugate others to do what we say is His will. That is what God cares about- not about gratitude and not about sharing. Those are the attributes of weak men. Weak men form nations dedicated to democracy and freedom. Weak men care about their fellow man, regardless of color or creed or religion. Weak men care about women and minorities and weak men care about tolerance. To hell with you and your goodwill and to hell with you and your Thanksgiving. Your and your values are meaningless.
PMS- And on that note, our time is up. Hank, I just want to say that I am glad you are here in this facility with us.
Enjoy the Thanksgiving Holiday, family and values that make us 'E pluribus unum.'
For more insight into reality, see Dr Sanity's Carnival Of The Insanities.