On April 16, 2007 the Sanity Squad recorded a podcast for Pajamas Media.
'What Went Wrong At Virginia Tech' was the first of many answered and unanswered questions that remain relevant even today.
At the time, we wrote that
In our usual podcasts, the Sanity Squad attempts to convey thoughts and ideas that we are familiar with. We share our common experiences in understanding, dealing with and predicting behavior- all concepts with which we have had some exposure.

This weeks podcast is a conversation in which we attempt to grasp the magnitude of the events at Virginia Tech. We throw about ideas and concepts as we struggle among ourselves to come to terms with what we- and you- have just witnessed.

Neo made the remark that sometimes, events of the magnitude of the Virginia Tech shootings, are hard to assimilate and accept, much less understand, for any of us. She was absolutely right.
It is always astonishing how much tragedy, pain, and death one single, determined person is able to inflict upon his fellow humans and society in general…
She too, is right.
Our podcast can be found here. It is still hauntingly relevant today.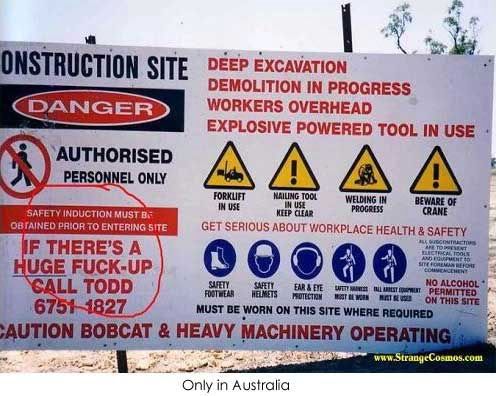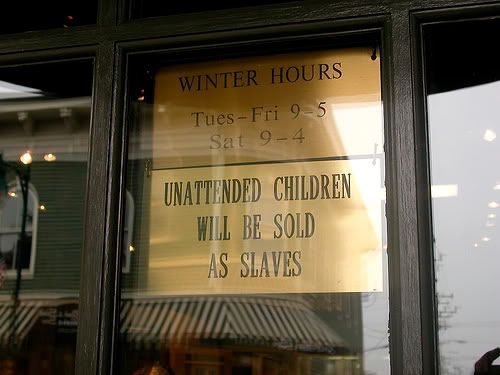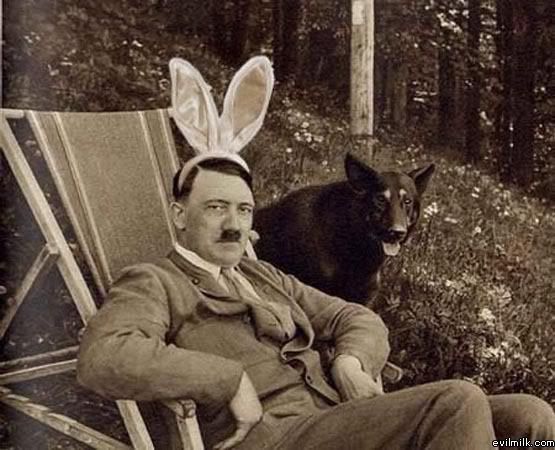 Welcome Maggie's Farm readers! The link to the images you are looking can be found here, Six Reasons To Make This Valentine's Day A SAFE One. Enjoy!
There are now six victims of vicious gunman at Illinois Northern University.
With minutes left in a class in ocean sciences at Northern Illinois University on Thursday afternoon, a tall skinny man dressed all in black stepped out from behind a curtain on the stage of the lecture hall, said nothing, and opened fire with a shotgun, the authorities and witnesses said…

"Since Virginia Tech, people have had time to think about how to respond to these things, so it's fresh on everybody's mind," said Mr. Berg. "And they're trying to do everything they've been talking about for the last few months."
While it's nice to know the university has been thinking about how to respond to these kind of tragic events, we want to discuss the why of these kind of tragedies.
There are dead bodies at NIU for the same reason there were dead bodies at Virginia Tech almost a year and another half dozen violent campus incidents.
We wrote in Why There Are Piles Of Dead Bodies At Virginia Tech that
When violence or threats of violence are considered legitimate forms of political or social expression, inevitably violence or threats of violence will manifest themselves.Terror has becomes an accepted form of political and social expression, that status granted by those who most profess to be non violent or peaceful…

Those in this country who defend, apologize and legitimize the terror and evil committed elsewhere have facilitated the introduction of terror in this country. They will sooner defend the perpetration of evil and violence than those who would fight that evil ideology that embraces that kind of evil.
See Dr Sanity's Islam's Vicious Misogyny for a fascinating examination of some societies for whom violence is a matter of expression and how many outside these cultures now regard violence as 'cultural expression.'
Even more amazing was that Williams was simply shocked at the outrage and anger that was then directed at him. He was misunderstood! His intent was only to promote tolerance, understanding and love.

But what he actually was promoting was an anti-human ideology masquerading as a religion, that has at its foundation a horrendous and vicious misogyny.
In discussing the Virginia Tech murderer, Cho Sueng Hui, Dr Helen's analysis at the time will no doubt prove to be relevant once more:
Because he is often a loner, he has no circle of friends to correct his misinterpretations of other people's intentions and behaviors. Because he looks at the world from a very egocentric point of view, he is unable to correctly perceive the effect of his behavior on other people. The emotion he feels is not everyday anger but profound and intense hatred of those who have allegedly demeaned or wronged him. His thinking is so faulty that he can justify assaultive behavior on the basis that he is the innocent victim…
We noted in Coming Full Circle: Crime And Terror:
The individual that wishes to die, to 'end it all,' does so alone. He or she may be motivated by the perceptions of personal failure. He may be motivated by love- "If I die, my family will get the life insurance money they need," or, "I can't go on without him/her."

This is very different from "I will fix problems that need to be fixed, and in doing so, I will be elevated to a higher religious/moral/social status."

In an attempt to discern whether the events at Virginia Tech were an act of terror or a crime, we have to distinguish between the two. While it is true that all acts of terror are criminal, it is also true not all criminal acts are acts of terror.

There are many definitions of terror. We have addressed this before:

"Terrorism" is a description of a means, a method of deliberately attacking or threatening to attack civilian targets in order to achieve political goals. "Freedom fighting" is a description of an end, as a freedom fighter's goal is national liberation. An individual could participate in "terrorism" and "freedom fighting" simultaneously, because one word describes means, while the other describes ends. To say that a Palestinian suicide bomber is not condemnable as a terrorist because the bomber's cause is national liberation is to argue that the end justifies the means."

The deliberate use of terror comes about as the result of the failure of eliciting a particular desired response in negotiation. In other words, terror has become an acceptable form of expression and pressure exerted when individuals, groups or ideologues don't get their way. The deliberate use of terror is not birthed in 'humiliation,' or 'desperation…'

Therein lies the difference between the terror broadcast on our nightly news and the terror of Cho Sueng Hui. The perpetrator of the massacre at Virginia Tech didn't want to bring down western culture or beliefs- he wanted to correct the injustices he perceived…
Repression And Mirror Of Insight, by Dr Sanity:
The most psychologically healthy… are those those that allow us to transform the primitive instinctual energy of even the most destructive emotions into works of art or entertainment that give pleasure to others (sublimation and humor); or behavior that is socially beneficial (altruism, anticipation, suppression). People who achieve optimal psychological health are those who have come to satisfactory terms with their neurobiology. They are people who have learned to accept their anger, rage and other potentially deadly emotions and, instead of destructively acting out, repressing, denying or projecting; have creatively expressed those feelings in a way that improves life both for themselves and for others…

Insight is a wonderful thing. The power or act of seeing into a situation and apprehending the inner nature or motivation of one's self–especially the why–can be extremely liberating… Only by being aware of these kind of hidden truths and inner motivations can a person gain control over them and correct the behavior that they generate.

Without the accepted conventions of a healthy culture and society, we can expect to see more Cho Sueng Hui's.

We all carry some kind of baggage- our responsibilities, our home life and the influences of our childhood all contribute to the 'load' each of us bears. We also understand that we must constantly work at finding order from within chaos- and that means defining our reality, however painfu, because if we don't, we will find ourselves weighted down again, very quickly. Without real insight, freedom from chaos soon becomes ethereal. Left untreated, earned dysfunctional behaviors and biases will reassert themselves- and sometimes, individuals that are overwhelmed and left to their own devices because we refused to deal with a problem (and called that refusal 'caring') will come back and bite us. We didn't love them enough to care. The Emperor had no clothes (see also Dr Helen on deliberate 'deinstitutionalization')

The voices that call for or defend the policies of those who place violence over reason and demand chaos over order, are as dysfunctional as those for whom the ideologies of violence and chaos are a reality- and they are equally threatening to civilized society. Cho wasn't created in a vacuum. If we give those that have embraced and acted upon their violent tendencies a free ride, it is no surprise that Cho Sueng Hui wasn't even on the radar. How can a society that excuses violence and terror in others, deal with an individual that has yet to commit an act of violence? How are terrorists that blow up buses or restaurants or schools any different than Cho?
What happened at NIU is no different than what happened at Virginia Tech.
We also n0ted that
Conflict and confrontation with others and at times with ourselves, is inevitable. It is how we choose to manifest, manage, or not manifest and manage conflict, that comes closest to defining our relationship with our community, culture and society. It is also true while the definition of conflict may change, appropriately managing conflict appropriately remains unchanged…

It is also true that Cho Sueng Hui was in conflict with the world around him. He made a conscious choice, influenced by our culture, in how he would manage and manifest that conflict- and in how he would be perceived. This child of modest means was to find nurturing and support for his own victimhood. The unthinkable became an option.

He committed no crime. He committed an act of terror.
Our intellect does not define our humanity. It never has and never will.
What makes us human and distinguishes us from the animal kingdom is the singular truth that we can consciously choose to control our self centered desires and urges. We can make moral decisions and choose ethical behavior notwithstanding those urges and desires- a very unanimal-like condition. The healthy human being is one who is aware of these attributes and chooses to live ethically and morally.
No matter how much the media and 'science' try to tell us otherwise, we are not simply 'more evolved animals.'
Man is responsible for his behavior, no matter how hard media and pop culture desperately want it to be otherwise. We are all accountable, 'root causes' notwithstanding and we all charged with elevating ourselves.
From Animal Man vs Elevated Man:
People who believe that man is elevated over other species fear the animal man for good reason, because the animal man has always authored darkness and death, as is his way. For the animal man, the elevation that empowers man is a threat. In it, he sees his own demise. The animal man sees no selflessness, heroism or bravery. He sees no nobility in those willing to stand up and fight for others or to protect them. He sees only those who come for him.
The animal man cannot integrate humanness,  human values, ethics or virtues into the Darwinian model.The animal man cannot integrate  righteousness into that model. The animal man cannot hear the cries of those unjustly oppressed or suffering because in his world, those things matter little…
More later. More later.