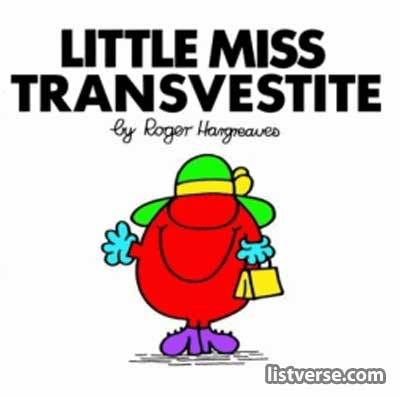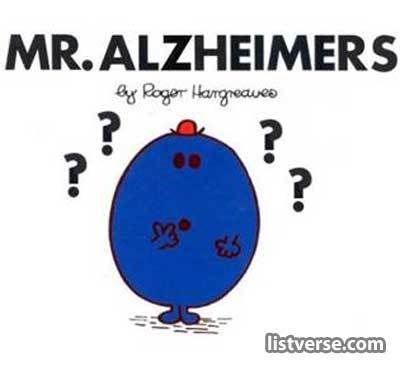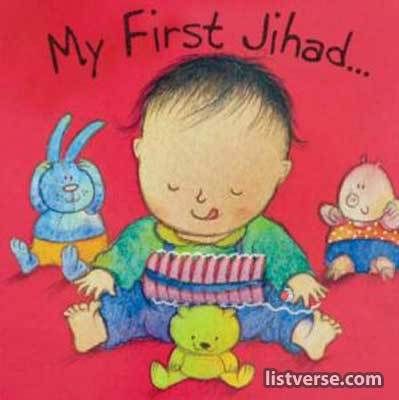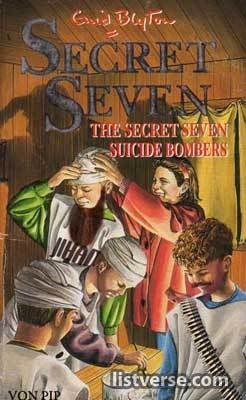 On June 5, 1973, Gordon Sinclair sat up in bed in Toronto and turned on his TV set. The United States had just pulled out of the Vietnamese War which had ended in a stalemate – a war fought daily on TV, over the radio and in the press. The aftermath of that war resulted in a world-wide sell-off of American investments, prices tumbled, the United States economy was in trouble. The war had also divided the American people, and at home and abroad it seemed everyone was lambasting the United States.

He turned on his radio, twisted the dial and turned it off. He picked up the morning paper. In print, he saw in headlines what he had found on TV and radio – the Americans were taking a verbal beating from nations around the world. Disgusted with what he saw and heard, he was outraged!

At 10:30, on his arrival at CFRB to prepare his two pre-noon broadcasts, he strode into his office and "dashed-off" two pages in 20 minutes for LET'S BE PERSONAL at 11:45 am, and then turned to writing his 11:50 newscast that was to follow. At 12:01 pm, the script for LET'S BE PERSONAL was dropped on the desk of his secretary who scanned the pages for a suitable heading and then wrote "Americans"" across the top and filed it away. The phones were already ringing.

Gordon Sinclair could not have written a book that could have had a greater impact in the world than his two-page script for THE AMERICANS. A book should have been written on the events that followed. But, no one at CFRB, including Sinclair himself, could have envisioned the reaction of the people of the United States – from presidents – state governors – Congress – the Senate – all media including TV, radio, newspapers, magazines – and from the "ordinary" American on the street. Nor, could have the Canadian government – stunned by the response to what has come to be regarded as one of Canada's greatest public relations feats in the history of our relations with the United States of America.

But, how did Sinclair's tribute to Americans reach them? It had been swept across the United States at the speed of a prairie fire by American radio stations – first, a station in Buffalo called and asked to be fed a tape copy of the broadcast with permission to use – both freely given. Nearby American stations obtained copies from Buffalo or called direct. By the time it reached the Washington, DC area, a station had superimposed Sinc's broadcast over an instrumental version of BRIDGE OVER TROUBLED WATER, and was repeating it at fixed times several times-a-day.

Congressmen and Senators heard it. It was read several times into the Congressional Record. Assuming that it was on a phono (33 1/3 rpm), Americans started a search for a copy. CFRB was contacted. To satisfy the demand, CFRB started to make arrangements with AVCO, an American record company, to manufacture and distribute it as a "single".

As they were finalizing a contract that would see all royalties which would normally be due Gordon Sinclair be paid (at his request) to the American Red Cross. Word was received that an unauthorized record, using Sinclair's script but read by another broadcaster, was already flooding the US market. (Subsequently, on learning that this broadcaster had agreed to turn over his royalties to the Red Cross, no legal action was taken).

Sinclair's recording of his own work (to which Avco had added a stirring rendition of THE BATTLE HYMN OF THE REPUBLIC) did finally reach record stores, and sold hundreds of thousands of copies, but the potential numbers were depressed by the sale of the infringing record. Other record producers and performers (including Tex Ritter) obtained legal permission to make their own versions. In Ritter's case, because of the first-person style of the script, Tex preceded his performance with a proper credit to Sinclair as the author. The American Red Cross received millions of dollars in royalties, and Gordon Sinclair was present at a special ceremony acknowledging his donation.

Advertisers using print media contacted CFRB for permission to publish the text in a non-commercial manner; industrial plants asked for the right to print the script in leaflet form to handout to their employees.

Gordon Sinclair received invitations to attend and be honoured at many functions in the United States which, by number and due to family health problems at the time, he had to decline. However, CFRB newscaster Charles Doering, was flown to Washington to give a public reading of THE AMERICANS to the 28th National Convention of the United States Air Force Association, held September 18, 1974 at the Sheraton Park Hotel. His presentation was performed with the on-stage backing of the U.S. Air Force Concert Band, joined by the 100-voice Singing Sergeants in a special arrangement of The Battle Hymn of the Republic.

8 years after the first broadcast of THE AMERICANS, U.S. President Ronald Reagan made his first official visit to Canada. At the welcoming ceremonies on Parliament Hill, the new President praised "the Canadian journalist who wrote that (tribute)" to the United States when it needed a friend. Prime Minister Pierre Trudeau had Sinclair flown to Ottawa to be his guest at the reception that evening.

Sinc had a long and pleasant conversation with Mr. Reagan. The President told him that he had a copy of the record of THE AMERICANS at his California ranch home when he was governor of the state, and played it from time to time when things looked gloomy.

On the evening of May 15th, 1984, following a regular day's broadcasting, Gordon Sinclair suffered a heart attack. He died on May 17th. As the word of his illness spread throughout the United States, calls inquiring about his condition had been received from as far away as Texas. The editorial in the Sarasota Herald-Tribune of May 28th was typical of the reaction of the United States news media – A GOOD FRIEND PASSES ON.

U.S. President Ronald Reagan: "I know I speak for all Americans in saying the radio editorial Gordon wrote in 1973 praising the accomplishments of the United States was a wonderful inspiration. It was not only critics abroad who forgot this nation's many great achievements, but even critics here at home. Gordon Sinclair reminded us to take pride in our nation's fundamental values."

Former Prime Minister Pierre Trudeau: "Gordon Sinclair's death ends one of the longest and most remarkable careers in Canadian Journalism. His wit, irreverence, bluntness and off-beat views have been part of the media landscape for so long that many Canadians had come to believe he would always be there."

Following a private family service, two thousand people from all walks of life filled Nathan Phillips Square in front of Toronto's City Hall for a public service of remembrance organized by Mayor Art Eggleton. Dignitaries joining him on the platform were Ontario Lieutenant-Governor, John Black Aird; the Premier of Ontario, William Davis; and Metro Chairman Paul Godfrey. Tens of thousands more joined them through CFRB's live broadcast of the service which began symbolically at 11:45 – the regular time of Sinc's daily broadcast of LET'S BE PERSONAL.

As Ontario Premier William Davis said of him "The name GORDON SINCLAIR could become the classic definition of a full life."
A couple of hundred years ago- not even an instant on the cosmic clock- America took her first tentative steps towards freedom. Since those tumultuous days, this nation and the freedoms she represents, have grown, prospered and has served as a source of inspiration for billions of people in their own search for freedom.
When we see veterans marching in a Memorial Day parade, we are watching the men and women that are a living testimony to those who would defend the principles and ideals of freedom. They fought for more than geography and they fought for more than country.
From the time of our inception as a nation, there have been forces determined to destroy what it is we stand for. Entire political ideologies are predicated on vilifying us and our belief that freedom serves all of mankind. Even some religious ideologies, under the thumb of the oppression, have become a tool of those who would sooner kill others and their own, rather than see people live free.
Some people regard culture and society as an extension of Darwinian theory. Current versions and models are the 'latest and the greatest,' with past cultures and societies as flawed and limited. The leaders of other cultures and societies co opt and rewrite the past to support their own ideologies, reinterpreting that past to fit, support and endorse their particular vision.
Americans are different. We are raised with the conscious understanding that those that came before us were giants, and that we are obligated to defend and build upon those principles and ideals of our Founding Fathers. We are not better than them. Their legacy serves as our guiding light- we do not need to reinterpret freedom with each new regime or to serve successive generations. We are beholden to our founding fathers and those who came after, for having elevated successive generations and for having instilled in us the morals and obligations that come with freedom.
Indeed, when we think about, consider and debate our freedoms, we go back in time and become participants in the meetings that that took place in Philadelphia. We share in the arguments, passions and dedication to an ideal that will shape the future.
Americans talk about freedom so passionately because we are passionate about that great ideal.
Freedom is the foundation of our beliefs. Because of freedom we free to choose the things we believe in, without fear of violence or repercussion. Freedom is the only ideology that wants to make the world a better place, a place where each and every one of us can author our own destiny- and do so without without stripping others of their rights. In a free society, we are free to exercise free will. We can choose to believe in God or we can exercise that free will and choose not to believe in God. In a free society, God takes care of His affairs. In a society that isn't free, the tyranny du jour takes it upon itself to handle God's affairs for Him.
The fight for freedom has not been easy. It never is. There are those that see the cost of freedom and want us to abandon the citizens of nations that so desperately need liberation from tyranny. It is tempting indeed to walk away, in the myopic and absurd belief that we would be forever extricating ourselves from a problem.
There is an undeniable truth. Freedom supports righteousness and make the world a more civilized and moral place. Notwithstanding the reality that much of the world doesn't care about those ideals, that truth about freedom is unassailable. Those that resist and resent our involvement in helping to secure freedom for others, may at times, seem to prevail, but in the end, even that is illusory.
There are those that will go to great lengths to keep us from bringing freedom to others. They will excoriate us, berate us, laugh at us and even support violence against us. There are those who would align themselves with evil so as to hurt us- and rejoice in our pain. There are those that would support the propaganda and ideologies that would demoralize and weaken us. With all their might, deceit and hatred, they would relentlessly attack us- but in the end, it will all be for naught. Americans will defend freedom, from all enemies, foreign and domestic.
They may at times kill the messenger, but the world cannot kill the message.
There are really only two ways you can hurt someone. Take away their dignity or take away their hope. When a tyranny oppress a citizen, they take away dignity. When that oppressed citizen no longer believes that there are free and good people who care about them, there are left without hope. What is hope? Well, it is an average American, from an average place, that put on a uniform and fought to liberate oppressed people- and then went home.
Of the almost 7 billion people on this planet, only 300 million are Americans. In other words, less than 5% of the population of this planet are Americans- and yet, the world is obsessed with our existence. In the course of 200 odd years, we have provided the world ideas, contributions and realities that are in the consciousness of every human being on the planet. Given our numbers and short history, we should not have had this profound influence on history and mankind. The secret to our our successes and influence can be attributed to one powerful word: Freedom.
The notion that all men are created equal, is a biblical concept. It took America to make that a reality, in those ideas called freedom and democracy. "They will beat their swords into plowshares…nation will not take up sword against nation, nor will they train for war anymore," can only come about as the result of freedom and democracy for all mankind. It is an illusion to believe that anything less will bring about peace. The one thing we have learned is that democracies don't wage war with each other. They do not take up arms to settle disputes.
We wrote, in Our Way, No Exceptions And Freedom Is Not Subject To Negotiations, that
"To presume that we must somehow persuade populations that freedom is better than tyranny is absurd. It presumes that tyranny and freedom are of equal value and standing. In fact, we appear foolish- and weak- when are forced to plead our case. In reality, when we argue the case for freedom as equal to tyrannical regimes, we belittle freedom. A casual observer would ask why we would denigrate ourselves in such a manner…

What kind of impression do we make if we are willing to belittle ourselves to plead the case for democracy over tyranny? That is like lowering ourselves to argue the merits of kindness over evil"
If you see an average looking man or woman today, marching in parade, walking around or even on TV, wearing a veterans cap, beret or hat, remind yourself that is what hope looks like- and that is more precious and beautiful than anything in any museum, anywhere.
Happy Memorial Day.
Portion of this post have been previously published.