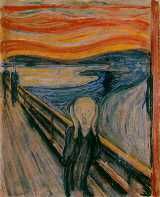 MHNN (Chapel Hill, NC)- Pat M Santy author of Carnival Of The Insanities (COTI) traveled to North Carolina once more to meet with John Edwards. The one time candidate for President called the former NASA flight surgeon to discuss the stresses and strains the recent and ongoing media revelations concerned his affair with Rielle Hunter and what appears to be an attempt to cover up not only the affair but the mysterious money transactions that led to payments made to Hunter and Andrew Young, a penniless Edwards staffer now allegedly receiving a $15,000 a month stipend for not working for the former NC Senator.
Mr Edwards has admitted to having to having an affair with Riellle Hunter but he steadfastly denies he is the father of the child she bore. The former senator from North Carolina has said he would consent to a DNA test to prove his non paternal status but Ms Hunter announced simultaneously she would not allow her child to be tested.
What follows is transcript of the second session with Pat M Santy (PMS) and John Edwards (JE)
JE- Thanks for coming on such short notice.
PMS- I'm surprised you asked me to see me again.
JE- Me too! You were pretty hard on me last week.
PMS- Actually, I told it like it is. But let's be honest. You asked me here so you could try and change my mind. You want another chance to portray yourself as a sympathetic figure, or victim.
JE- It's just that it isn't fair! I admitted my mistake and I still get hammered in the media and in public opinion. I want to be an icon again! I want to be perceived as  a hero to the little guy again!
PMS- The real world isn't a courtroom, John and the real world isn't Boston Legal. You don't get to lie and make an impassioned speech about someone else to a jury who won't buy into your drivel.
JE- What's that supposed to mean? I do care about other people!
PMS- No you don't. You care about the image and nothing else. You want to be perceived as caring but lets be honest- you don't give a damn about other people.
JE- That's not true!
PMS- People who care about others don't do to their families what you did. People who care about others don't flaunt their wealth in the face of others. You have the biggest house in Orange County, NC a monument to the nouveau riche and the greed that has come to define you. People who truly care about others don't go to work for Wall Street money funds, pocket millions and look into a camera and say it was 'research' on what it's like to be poor.
JE- I've made some mistakes.
PMS- Mistakes? Having a baby out of wedlock, lying from day one about when the relationship started and believing that your deceit should not disqualify you as a candidate for president of the United States is not a 'mistake.' It is selfishness, greed and disdain for your fellow citizens. You have no trouble looking down on the rest of us.
JE- Now wait a minute! That's not true or fair!
PMS- Yes it is, you pissant. You wore that 'Father of the Year' award as if you really deserved it. You talked about your family as if they were the center of the universe. That was all a lie, John.
JE- Look, I didn't ask for that award and I can't help what how the media presents me-
PMS- That's crap, John! You could have declined the award, John. You could have pointed the media attention elsewhere, to other examples of parents who do the things that you only pretend to do. The award and the media attention are important to you because they come with cameras.
JE- You are one tough jury!
PMS- I'm not a jury, John- don't you get it? You don't get to influence me with your words- your actions speak as to who you are. That's the problem John- you think you are John Edwards the lawyer defending John Edwards the accused. The real world isn't the kind of courtroom you are used to deceiving. There are no lawyers in every corner, turning truth upside down- people get to judge you based on your actions.
JE- That's just not fair.
PMS- You are a trial lawyer, John. Right, wrong and fair mean nothing to you. You want to win damages. You want courts to award huge sums of money to people who don't necesarily deserve it and you want everyone to be a victim at one time or another so you can make money off of them while pretending to care.
JE- But I do care!
PMS- Care my ass! If you cared, you'd maintain contact with the baby. The truth is that you have gone to great lengths to avoid any kind of connection with the child. Here's a newsflash, John. You  have made sure to pay off both Rielle Hunter and your friend Andy Young, the mystery man who claims to be to be the father of the baby. Why on earth would your lawyer friends pay him off, John? How did that man and his family, who don't have a pot to piss in, manage to move into some nice new home just down the road from you in Chapel Hill? You barely paid him when he was working for you and all of sudden is supposedly getting $15,000 a month. How did that happen, John? Let's be honest- the only thing you cared about was appearances- your own.
JE- You make me sound heartless.
PMS- Is that how you see it? GOOD! Did you really think that you could father a baby out of wedlock, lie to the your family and the American people, arrange to pay off who needed to be paid off and then present yourself a viable candidate for President of the United States? Look, no one is perfect- we all make mistakes and we all make big mistakes. We aren't necesarily all bad and we certainly aren't all bad, but here's the deal: Healthy people deal with their mistakes- they don't pay to make them go away. Healthy people admit their mistakes and adopt a real kind of humility- not one that paints them and their $600 haircuts as contrived, sympathetic figures in front of TV cameras.
JE- There's a reason people don't like you.
PMS- Oh really? Here's some news, John. I don't want to be liked by some people. I don't want to be liked by political phonies. I don't want to be liked by people who hurt everyone around them and then blame everyone but themselves for their predicament.
JE- I really don't like you.
PMS- I don't care. In fact, I don't like you much either. Actually, I think you are a despicable human being. That said, I believe even you can find redemption and meaning.
JE- Really?
PMS- Go home and take care of your dying wife- what you should have done to begin with. Make her time left meaningful and satisfying. Be an example to your kids- teach them how to love someone else. Let them remember you as the man who who cared for and truly loved their mother and them. Earn your credibility, John- don't take it from others.
JE- I need to read Carnival of the Insanities, don't.
PMS- Together with Elizabeth and the kids.